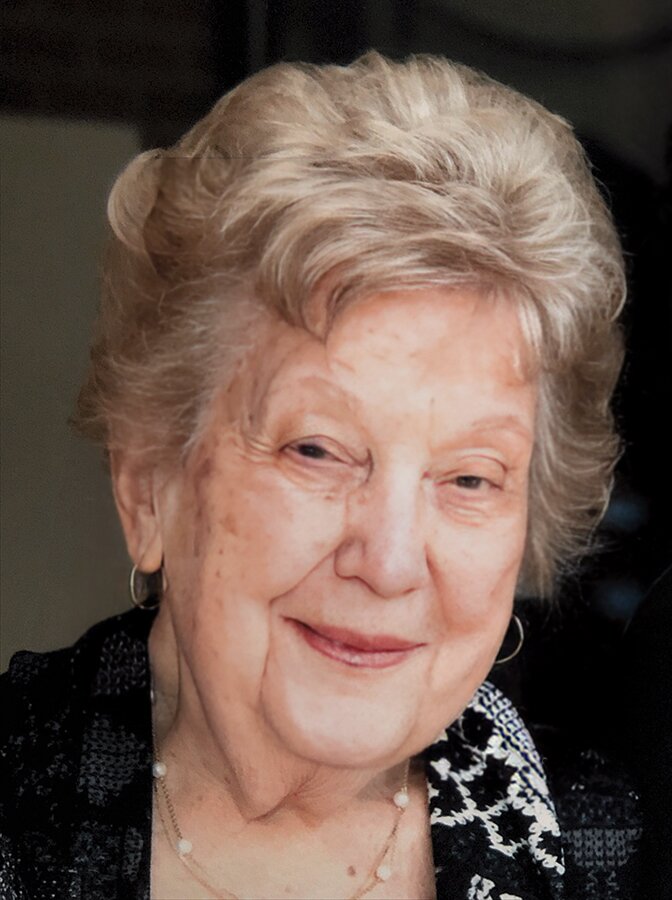 Celebrating Sylvia's Life
1:00 pm - 4:00 pm
Sunday, June 25, 2023
The Arden Park Hotel
552 Ontario Street
Stratford, Ontario, Canada
Celebrating the well-lived life of Sylvia Helperin

Get Directions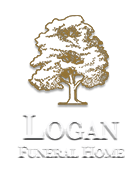 Obituary of Sylvia Helperin (née Shapiro)
Sylvia Helperin (née Shapiro), in her 98th year, passed away on 7 June 2023 at her home, surrounded by family. Her son, Lee and wife Judy Elizabeth and daughter Judy and her spouse Dr. BJ Rye survive Sylvia. Sylvia leaves grandsons, Max Jefferson and Alex Christian, as well as Scott and Peter Rye. The apple of her eye was her one great-grandson, Max's son Jaden.
Sylvia's parents were Harry & Jennie (née Gerofsky) Shapiro both of whom had immigrated to Canada from Latvia and Russia, respectively, in the early 1900s. Her beloved husband, Maurice Helperin (1994), predeceases Sylvia along with her brothers Richard & Louis Shapiro; and nephews Bruce, Martin, Harry, & Sheldon Shapiro. Her sisters-in-law Florence and Frances Shapiro survive her as well as many nieces and nephews located in both Canada and the United States. Special family friends include the Mountain family (Ruth, Liz, Eric, Pam, & Nimi; predeceased by Bob, Lois, & John) and Bernice Goren.
Born and raised in Stratford Ontario, Sylvia was the youngest of three. She attended Western University before graduating from the University of Toronto in 1948. She married Maurice Helperin on New Years' Day 1951 after a whirlwind romance. Sylvia and Maurice entered the family business in 1951, first managing the Woodstock location and eventually moving to Stratford to manage the flagship Hudson's of Stratford department store. Sylvia loved working in her Ladies' Wear department and was known far-and-wide for her ability to help a customer pick just the right garment. Sylvia retired from Hudson's in January 2020 at the age of 94 – still working six days a week. Only a pandemic could keep her from working at the store. It is a testament to the fondness so many felt for her that annual visitors to Stratford, as well as many local people, continued to come to Hudson's expecting to see her. She was a constant presence.
Sylvia was a devoted matriarch. She had an enormous love of family and family gatherings characterized by an abundance of food and laughter. Sylvia was one to offer her wisdom freely with many sayings, the most frequent of which included "You do the best you can with what you've got" and "zei gezunt" (Yiddish for "be well or be healthy", often used when parting).
A patron of the Arts, Sylvia could often be found at shows at the Stratford Festival or musical concerts. Some concerts she attended into her eighties and nineties included Madonna, Lady Gaga, and Cher. She also never missed the opportunity to see Lee play in local bands. She attended her last Stratford production in early May. However, her favorite show was Fiddler on the Roof and her favorite singer was Barbra Streisand.
Sylvia lived a long life filled with family, love, happiness, and good health.
As per her wishes, a private interment was held at Or Shalom Cemetery in London, Ontario.
There will be a reception celebrating a well-lived life held on Sunday June 25, 2023 at The Arden Park Hotel, 552 Ontario Street, Stratford Ontario from 1:00 pm to 4:00 pm.
In lieu of flowers, consider a donation in memory of Sylvia Helperin to Stratford Optimism Place (optimismplace.com) or The Local Community Food Center (thelocalcfc.org). CLICK the website address to be taken directly to the charity.
Logan Funeral Home, (519) 433-6181, London, ON, entrusted with arrangements. Online condolences can be expressed at www.loganfh.ca
A tree will be planted, by the Logan Funeral Homes,
as a living memorial to Sylvia Helperin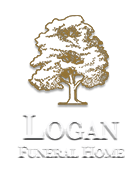 Share Your Memory of
Sylvia