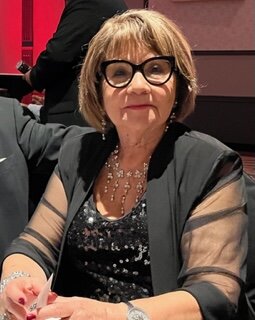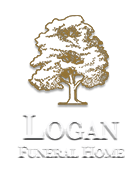 Obituary of Anastasia Maginas
In Loving Memory of Anastasia Maginas
Peacefully with her loving family by her side, Anastasia Maginas in her 82nd year passed away on Sunday, October 15, 2023. She leaves behind a legacy of love, warmth, and cherished memories that will forever remain in the hearts of those who knew and loved her.
Anastasia was born on July 12, 1942 in Greece to her beloved parents, Ioannis and Christina Lazaropoulos. She shared a deep bond with her sister in Greece, Elisavet (Pano) Vournas, and their children Christina and Alkisti. Anastasia was predeceased by her dear sister-in-law, Georgia (George) Angelothanassis. Also survived by her sister in laws, Konstantina Dabassis, Genovefa Doumas and nieces and nephews.
In November 1966, Anastasia married, Sotirios (Sam) Maginas, in Greece and together, in December they returned to Canada, where Sam had already started a life. Initially with plans to return to their homeland one day, however, after the birth of their first child, Anastasia returned home to visit her family and upon her return made the decision to stay in Canada and make it her new permanent home.
Anastasia's family meant the world to her, and she was a devoted wife and loving mother. She is survived by her husband of 57 years, Sotirios (Sam), and their children, Roula (Jim) Koumoutsidis and Bill (Alison) Maginas. Her three adored granddaughters, Christina, Anastasia (Tess), and Kassiani, brought immense joy to her life and were her pride and joy.
An active and engaged member of the Holy Trinity Greek Orthodox Community and the beloved Daughters of Penelope (AHEPA Family), Anastasia contributed her time and efforts wholeheartedly. She could often be found volunteering at community festivals, skillfully baking baklava and kopenhai, participating in DOP bake sales, a variety of fundraisers and fashion shows. Anastasia's infectious laughter, warm personality, and kind spirit endeared her to all who had the pleasure of knowing her.
Traveling brought her great delight, and she explored the beauty of Canada, the United States, and Europe. She loved spending time in Florida every winter and every summer, she returned to her homeland, Greece, which held a special place in her heart. She spent much time and created wonderful memories with her sister and other family.
Anastasia's family extends their deepest gratitude to the neurological team and nursing staff at University Hospital 7th floor, as well as the doctors and nurses at London Regional Cancer Center, Victoria Hospital, 7th Floor Oncology and Parkwood Palliative Care for their compassionate care during her illness. Many thanks to all the Parkwood staff for their support and care for our entire family.
To our family, friends, koumbaroi, community, and the brothers and sisters across the district, we are incredibly thankful for the love and support we received during this difficult time.
Anastasia's absence leaves an irreplaceable void in the lives of those who loved her dearly. She will be sorely missed, but her memory will endure for eternity, bringing comfort and strength to us and friends. Her laughter will resonate in the heavens above, reminding us that her spirit lives on in every cherished memory. In lieu of flowers donations can be made to the Holy Trinity Greek Orthodox Church or the Brain Tumour Foundation of Canada.
We love you Mom – may your memory be eternal.
Visitation will be held at Logan Funeral Home, 371 Dundas Street, London, Ontario (between Waterloo & Colborne St.), on Thursday, October 19, 2023 from 6-9 p.m.
Prayers will be conducted in the Logan Chapel Thursday evening at 8:00 p.m.
Funeral Service will be held at Holy Trinity Greek Orthodox Church, 131 Southdale Rd. W., London, Ontario on Friday, October 20, 2023 at 1:00 p.m.
Interment in Woodland Cemetery, London, Ontario.
Online condolences can be expressed at www.loganfh.ca
A tree will be planted, by the Logan Funeral Home, as a living memorial to Anastasia Maginas.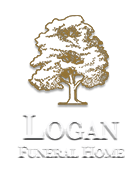 Share Your Memory of
Anastasia