What is Aftercare?
While the term is widely used in reference to a range of services offered those who have suffered the loss of a loved one – often including various forms of grief support and memorialization programs and events – our Aftercare program is specifically designed to provide guidance to the family as they begin to deal with the management of the estate and other practical realities of finalizing the affairs of the decedent.

We've created our program because we are well aware of the emotional and physical weariness that often affect survivors after a death and funeral activities. As the reality of life without a loved one settles in, it can be entirely overwhelming to try and focus on the many details that have to be attended to in the days and weeks immediately after a loss.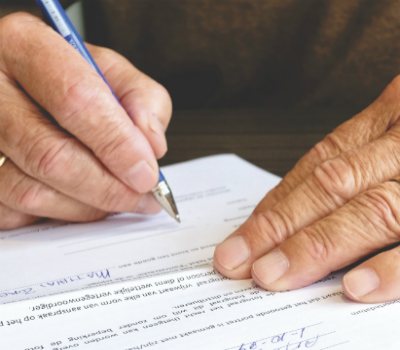 Our program offers hands-on assistance to help you address many of those tasks:

Notifying Canada Pension (CPP) and Old Age Security (OAS)

Notifying Canada Revenue Agency (CRA) and Social Insurance Registry (SIN)

Cancelling a New Brunswick Driver's License

Cancelling a New Brunswick Medicare Card

Notifying the New Brunswick Provincial Pension (VESTCOR)

Cancelling Blue Cross or other health plans

Cancelling a Canadian Passport

Assisting with the completion of applications for Canada Pension Plan Benefits (CPP Death Benefit and CPP Survivor's Pension)

We also guide you through a detailed checklist of other tasks that may require your attention including some that may impact your financial well-being.

Life Insurance

Banking

Property Tax and Deeds

Other Pensions

Veteran's Affairs

Utilities

Monument

While we are not estate experts, our Aftercare coordinators are knowledgeable about and experienced in the first steps most everyone must take. If your needs are more advanced, we can also refer you to those with the expertise you may need.